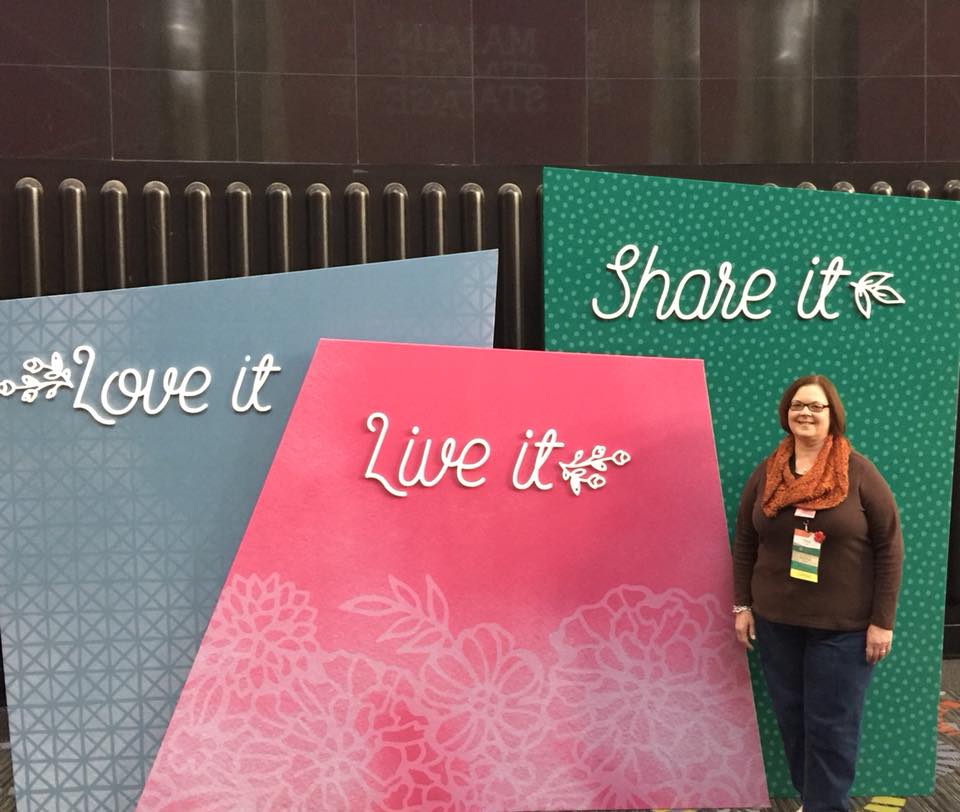 I have been a Stampin' Up! Demonstrator since February 2013. I was hooked the minute I saw the quality products that coordinate so well!
Initially, I joined to get the discount on my supplies and I enjoyed that for a couple of years. It's great that being a demonstrator is what you want it to be. Some demonstrators just enjoy the discount, some do craft fairs, some hold classes. When I was ready, I started offering classes in my home. That's when I really started having fun helping others find their creativitity! There is nothing like seeing the response of someone that just stamped for the first time!
I truly love what I do and share what I love!